Zoom bleaching is, by far, the most advanced method of getting rid of the stains from the teeth surfaces. The procedure involves the use of a laser to accelerate the process, making it the quickest and most effective teeth whitening solution. We provide the latest Zoom bleaching treatment at our dental office. Here is how the procedure is performed: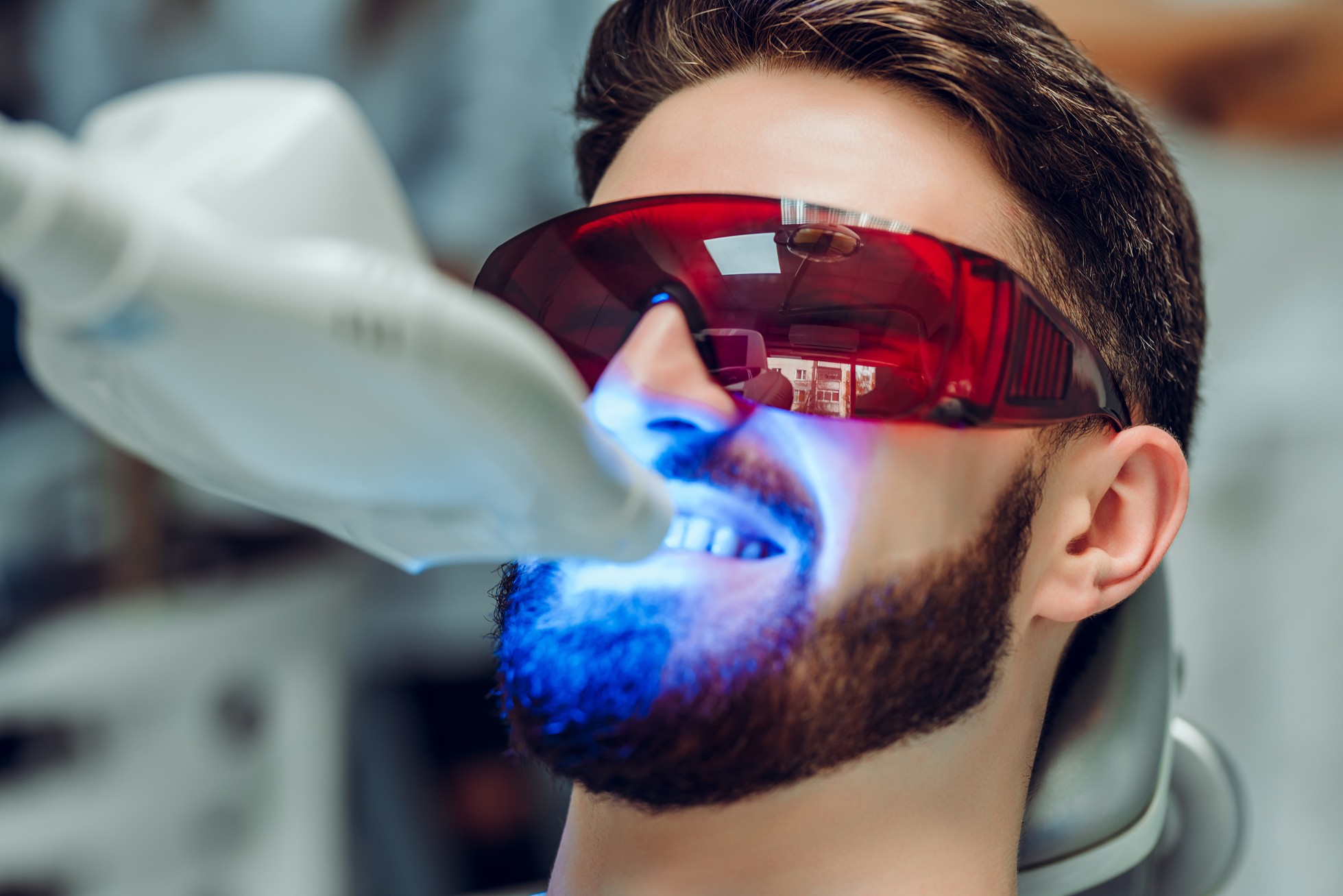 We will clean your teeth thoroughly to get rid of the food debris, plaque and tartar deposits, etc. A rubber dam will be placed on the teeth to cover the gums and to prevent the interference of saliva.
The whitening gel, which contains up to 25% hydrogen peroxide, will be applied on the teeth and spread evenly. A suitable laser will be used to activate the gel, which produces a foam.
The oxygen molecules penetrate the pores and break the staining particles. However, they wouldn't weaken or cause any harm to the tooth structure. We will rinse off the gel with water.
The procedure would take between 1.5 - 2 hours, and in the end, you will have sparkly white teeth that you can't resist looking at in the mirror!