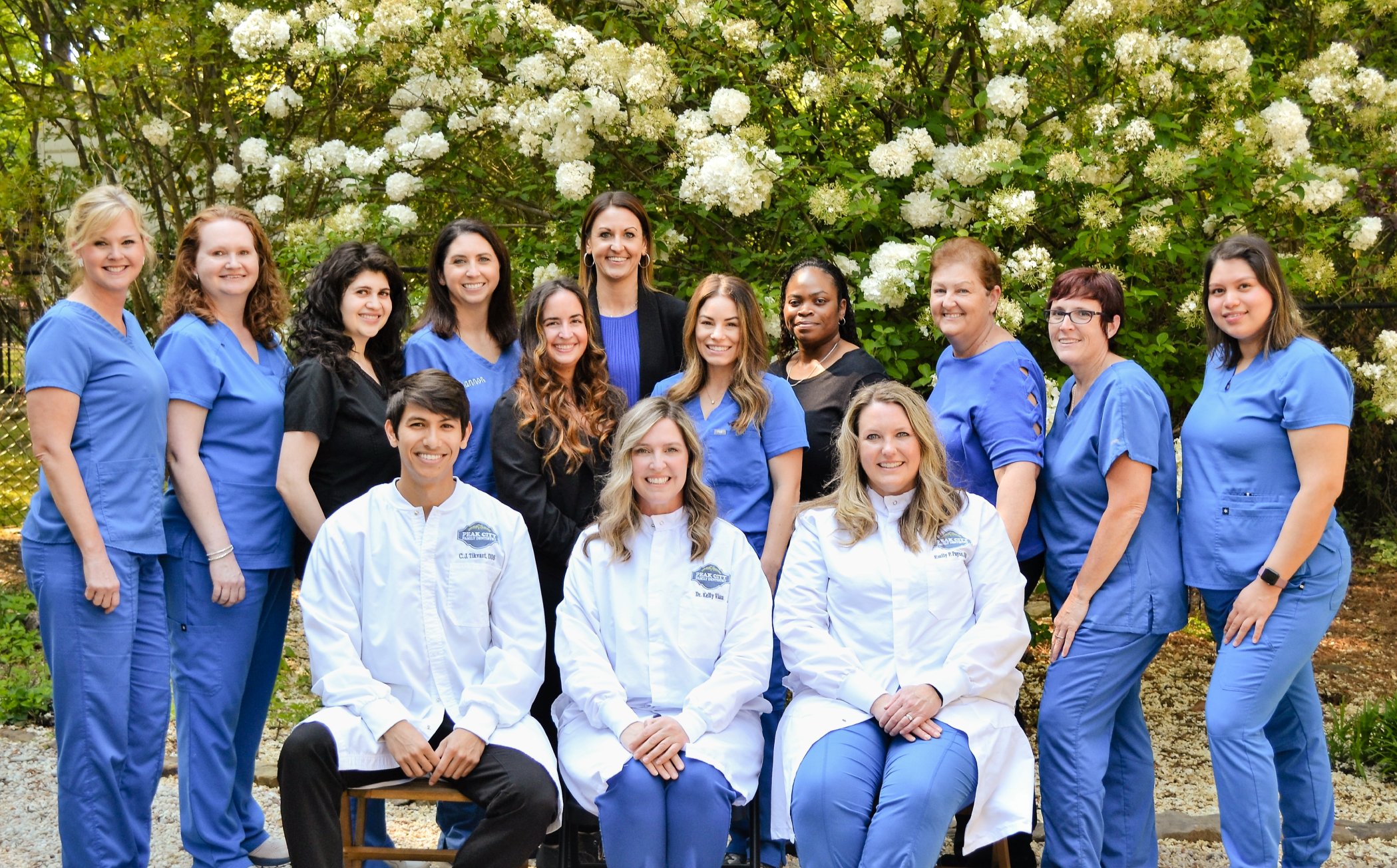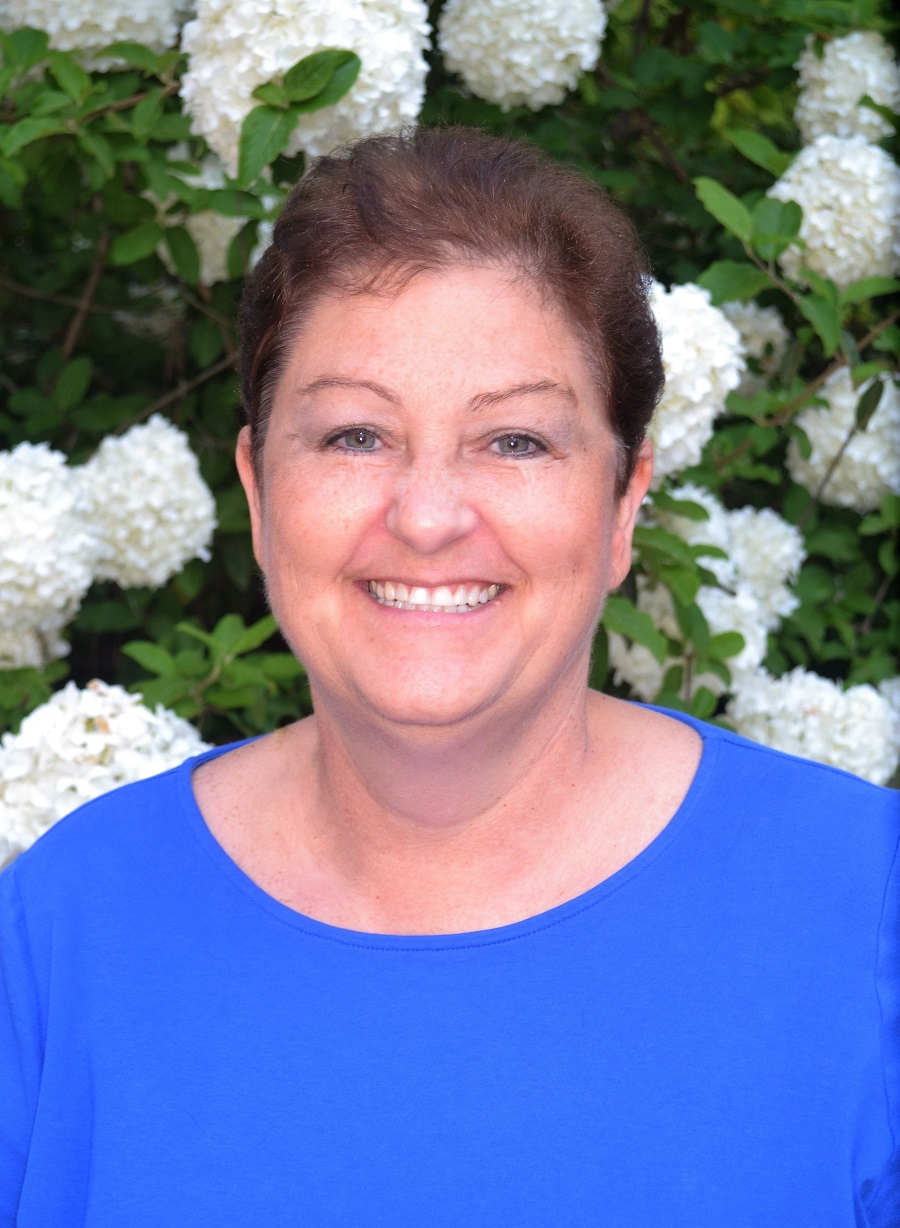 Theresa - Admin
Theresa is so happy to be with Peak City Family Dentistry. She has been working in the dental administrative field since 2009 and loves it. Her favorite part is interacting with the patients and helping with all of their needs.
Theresa has lived in North Carolina since 1986, when the military transferred her and her family here. Then made it their home when her husband retired.
They have three beautiful daughters, two wonderful sons-in-law and best of all, three grandchildren!
Theresa can't wait to meet each and every one of you!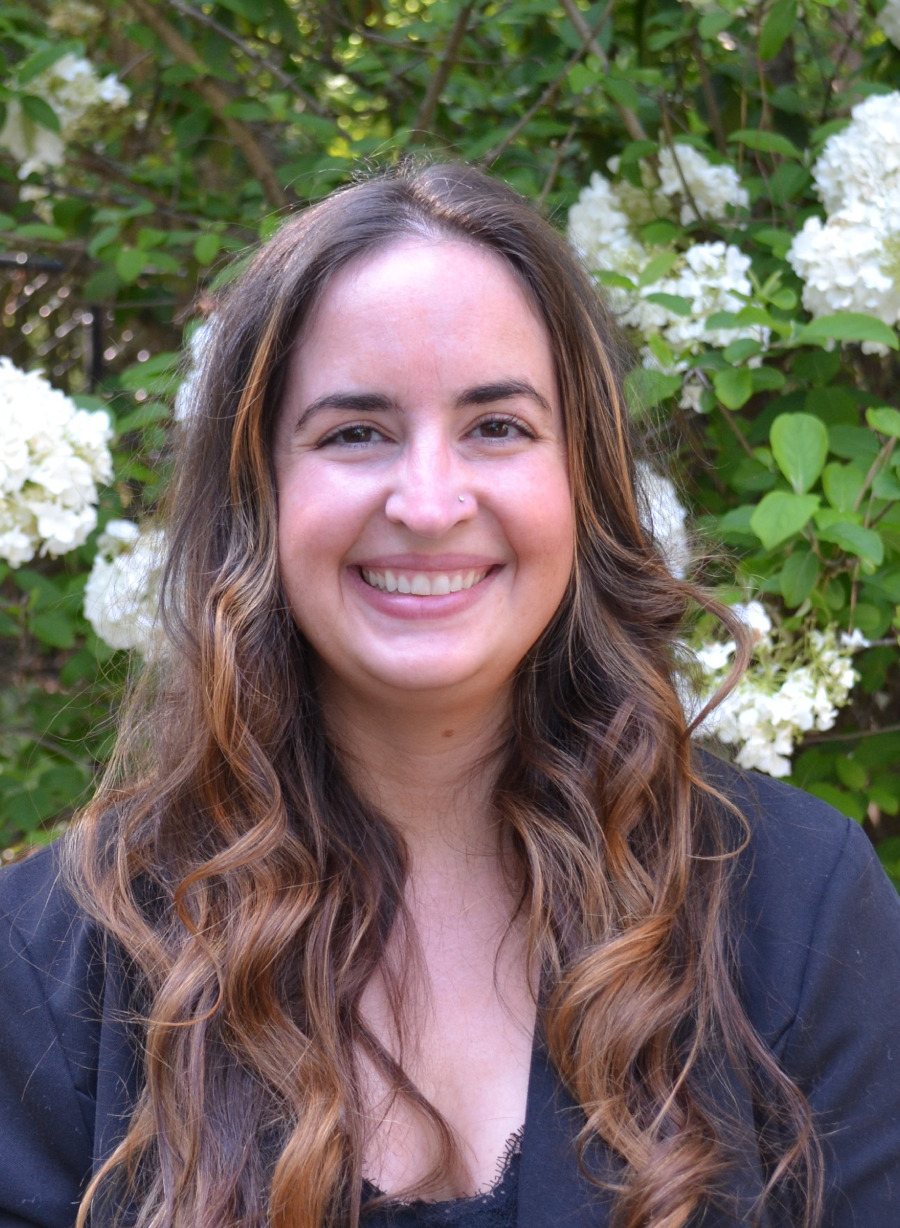 Laura - Admin
Laura grew up in PA and has happily been a part of Apex since 2003. She has always enjoyed working with people and been in the medical field since 2012. You may see Laura, her husband and 3 kids enjoying downtown Apex on their time off, as it's one of their favorite places.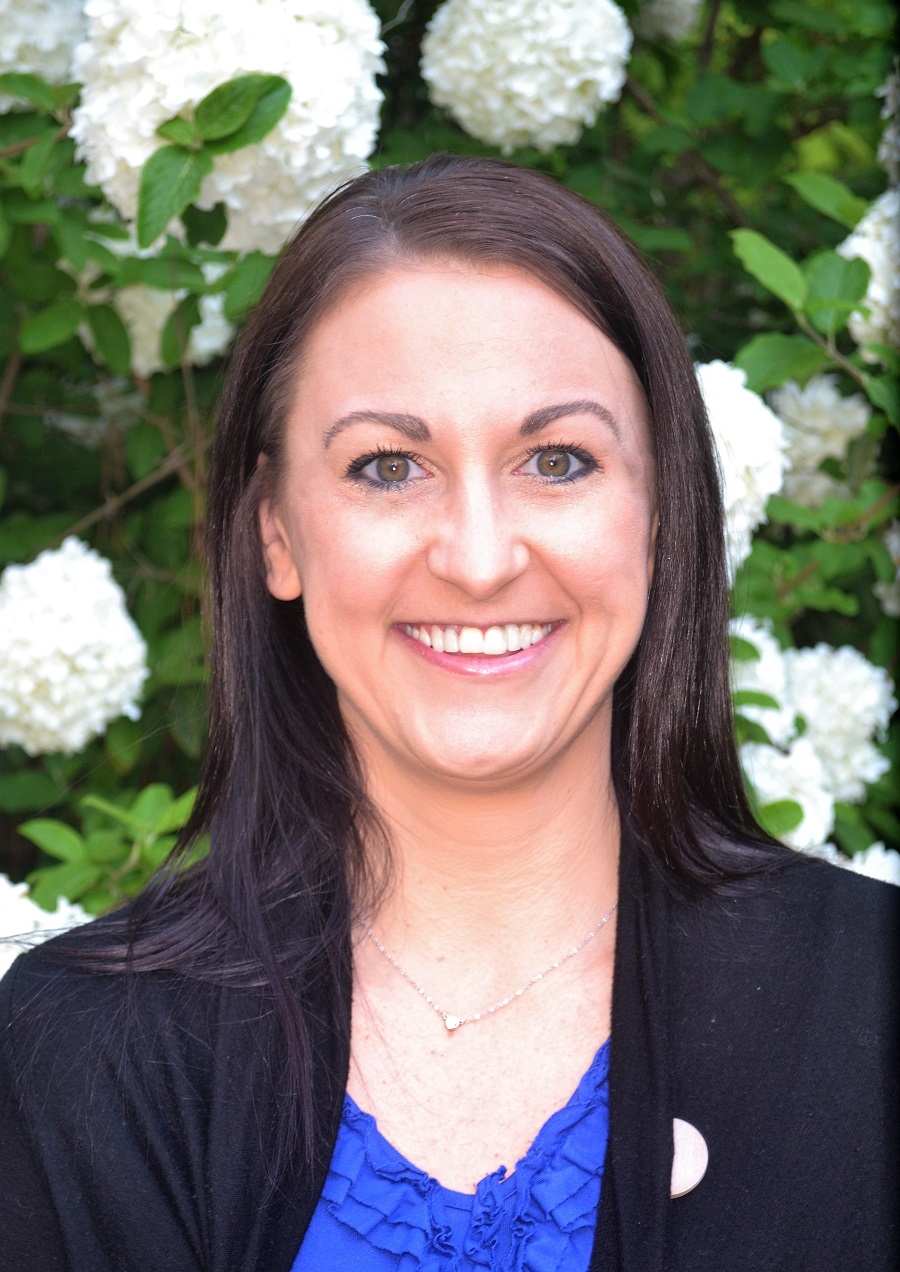 Charlene - Admin
Charlene is a member of our administrative team and works part time. She began working in the dental field in 2008. When she is not here at the office, she attends FSU and is working towards a degree in Computer Science. Charlene enjoys spending time with her nieces and nephew and being crafty with her Cricut. Fun fact, she first meet Dr. Viau in 2008 on her very first day in the dental field.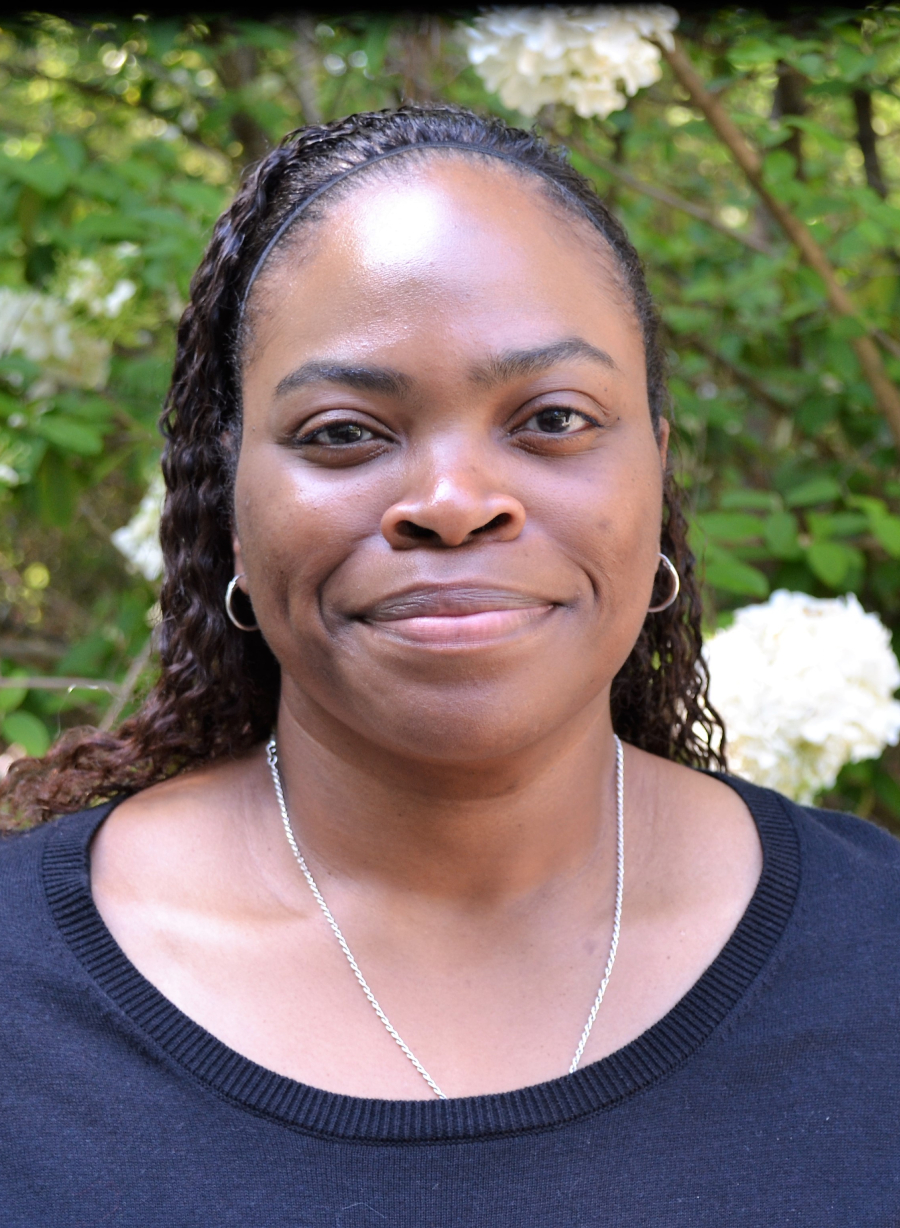 Alana - Admin
Alana grew up in High Point, North Carolina, and moved to the Triangle in 2020. She has been a part of our administrative staff since December 2022. Alana graduated with her degree in Medical Office Administration in 2015 and has worked in dental for over 10 years. In her spare time, she enjoys spending time with her family and her dog Norman.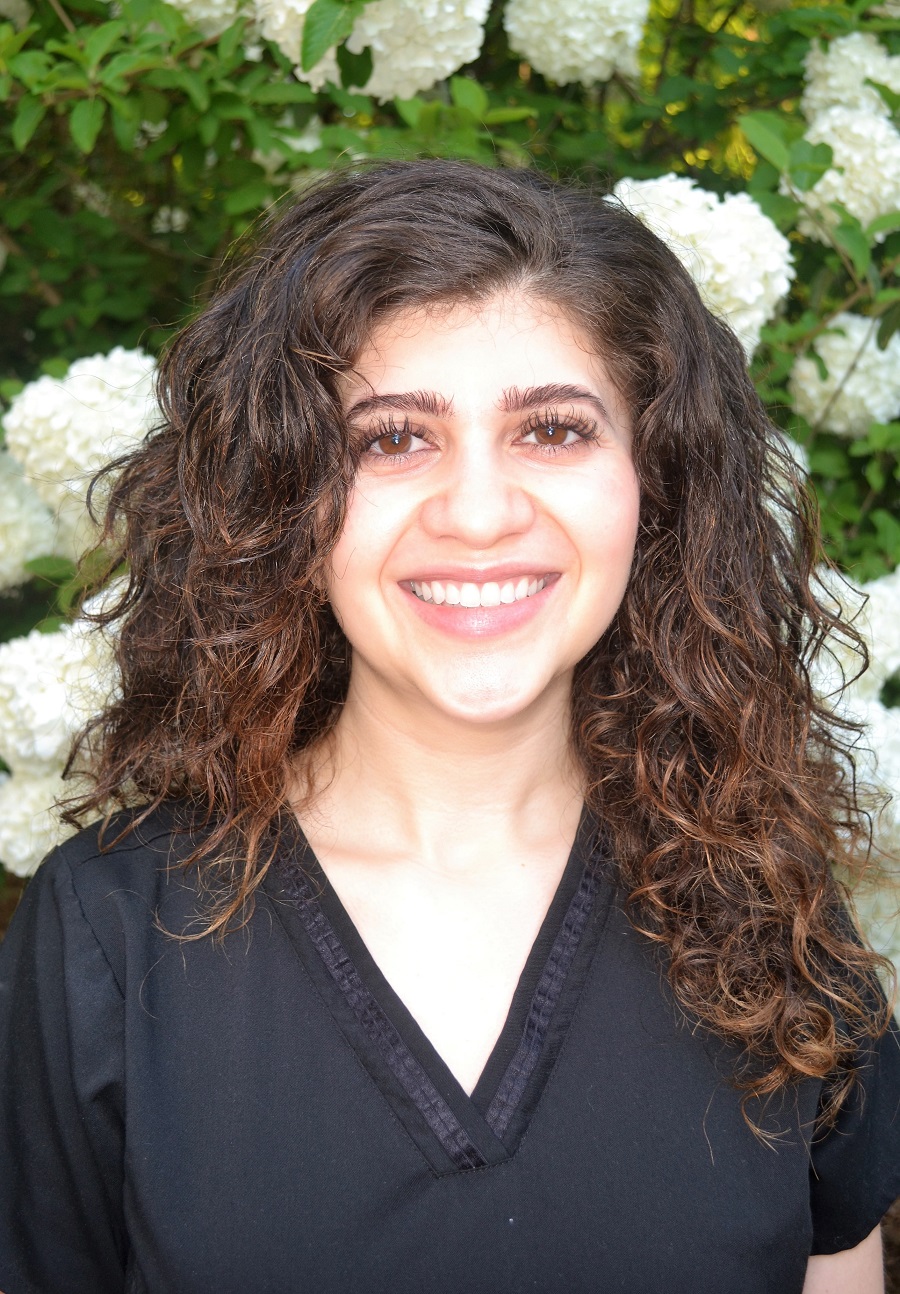 Melany - Hygienist
Melany is from Jacksonville, NC and attended Coastal Carolina Community College for both the dental assisting and dental hygiene programs. She worked as a dental assistant for five years before returning to school to pursue dental hygiene. She has been working in the Triangle as a dental hygienist since 2015. Her passion is healthy gums and she would love to help you achieve a healthy smile for life. In her spare time, Melany enjoys hanging out with her husband, family, and cooking. She looks forward to meeting you!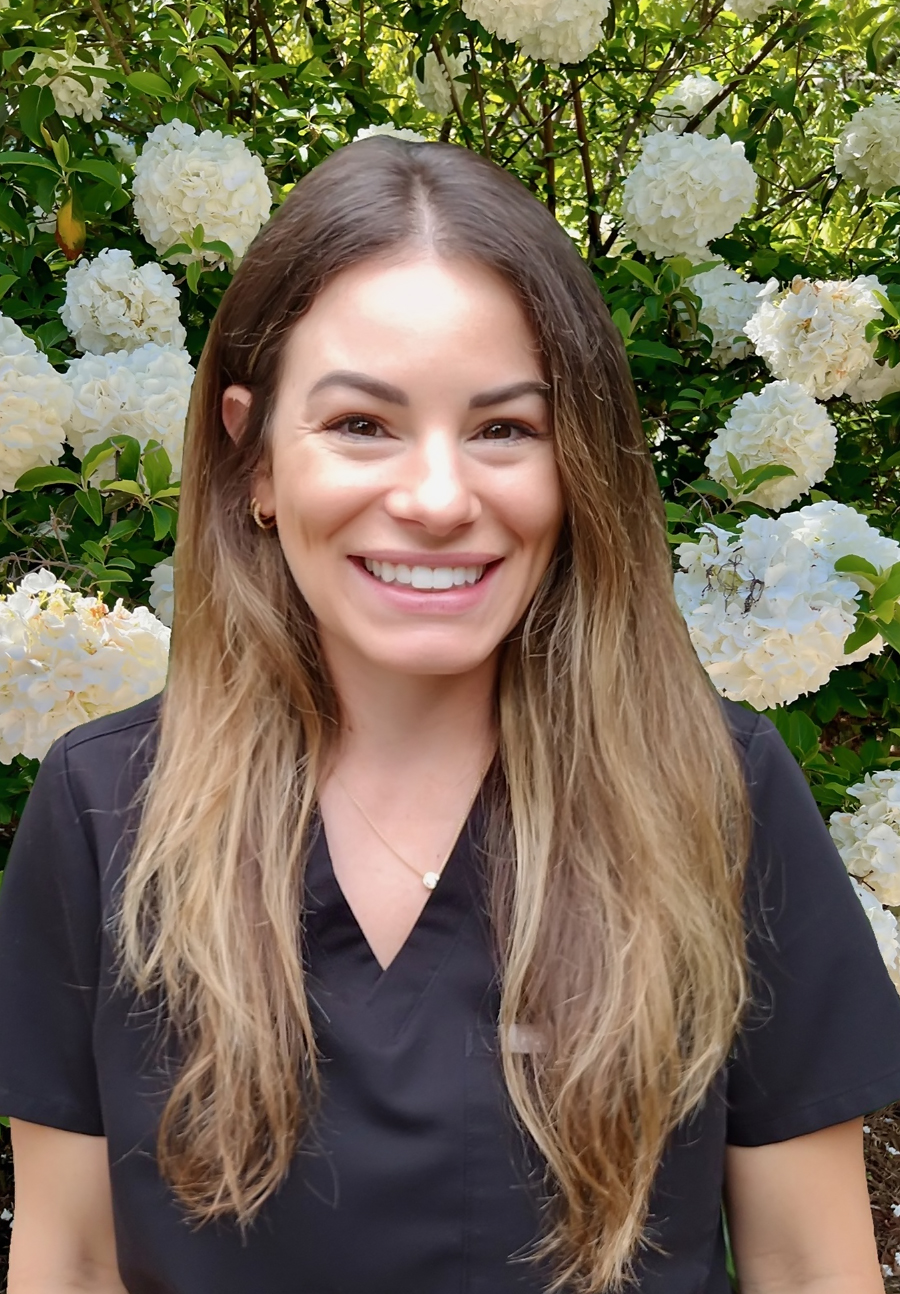 Ashley - Hygienist
Ashley has been a dental hygienist for 8 years. She graduated with her bachelor's degree in Dental Hygiene from West Virginia University in 2014. She received first place from WVU's Health Sciences for her capstone research project on oral cancer screening and adjuncts. Ashley is passionate about patient care and educating patients to achieve their best oral health.
In 2021, Ashley relocated to North Carolina with her husband and puppy. In her spare time, she enjoys spending time with family, golfing, and of course…flossing!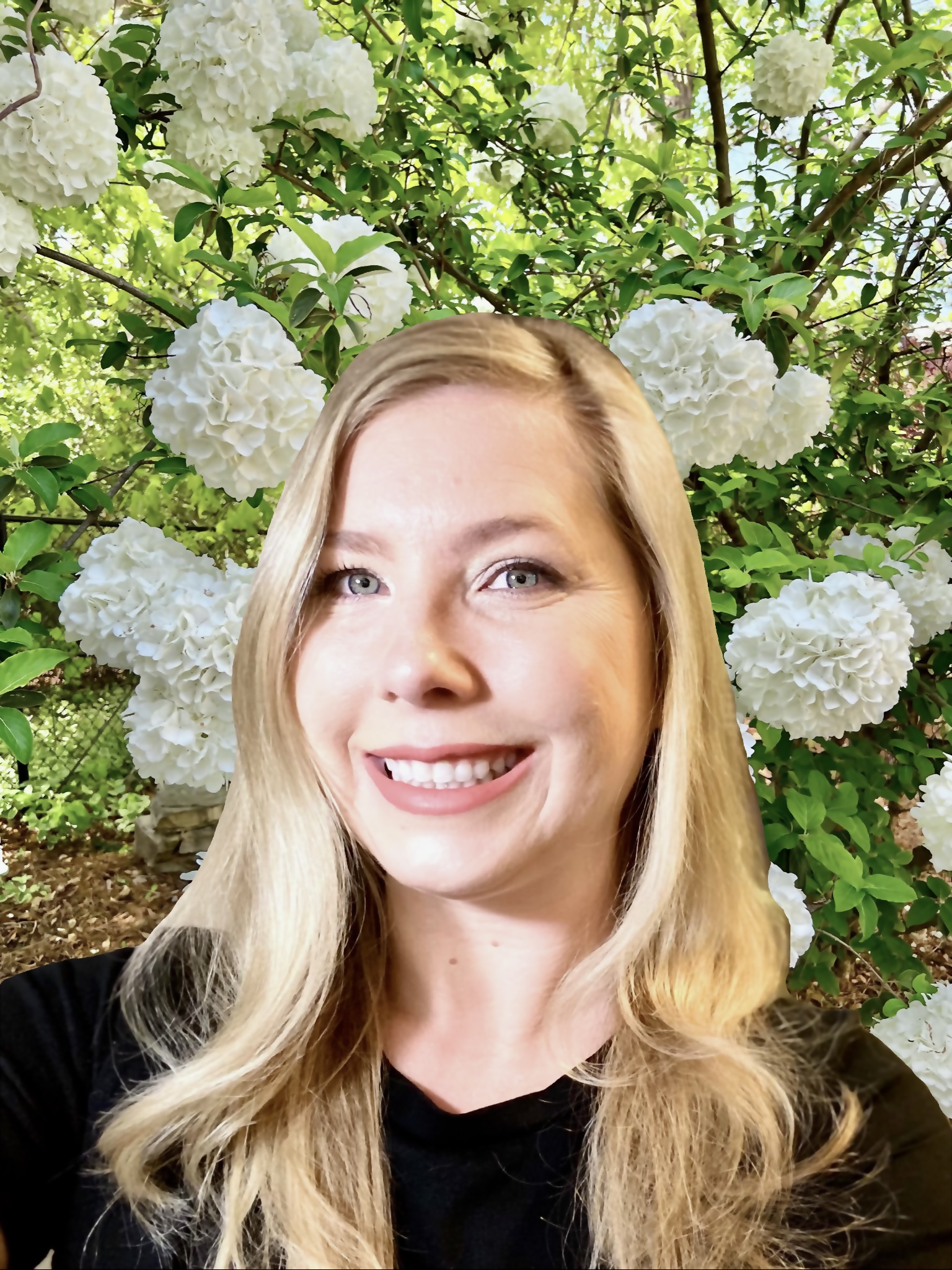 Amber - Hygienist
Amber moved from Southern California to North Carolina in 2015. She has been in dentistry for over twenty years and of that a Dental Hygienist since 2007. She loves hearing patients' stories and enjoys helping them feel more confident with their smile. She has two children and a Sheepadoodle named Banksy. When she isn't in the office she enjoys Yoga and Thrift Shopping as well as baking in the kitchen with her family.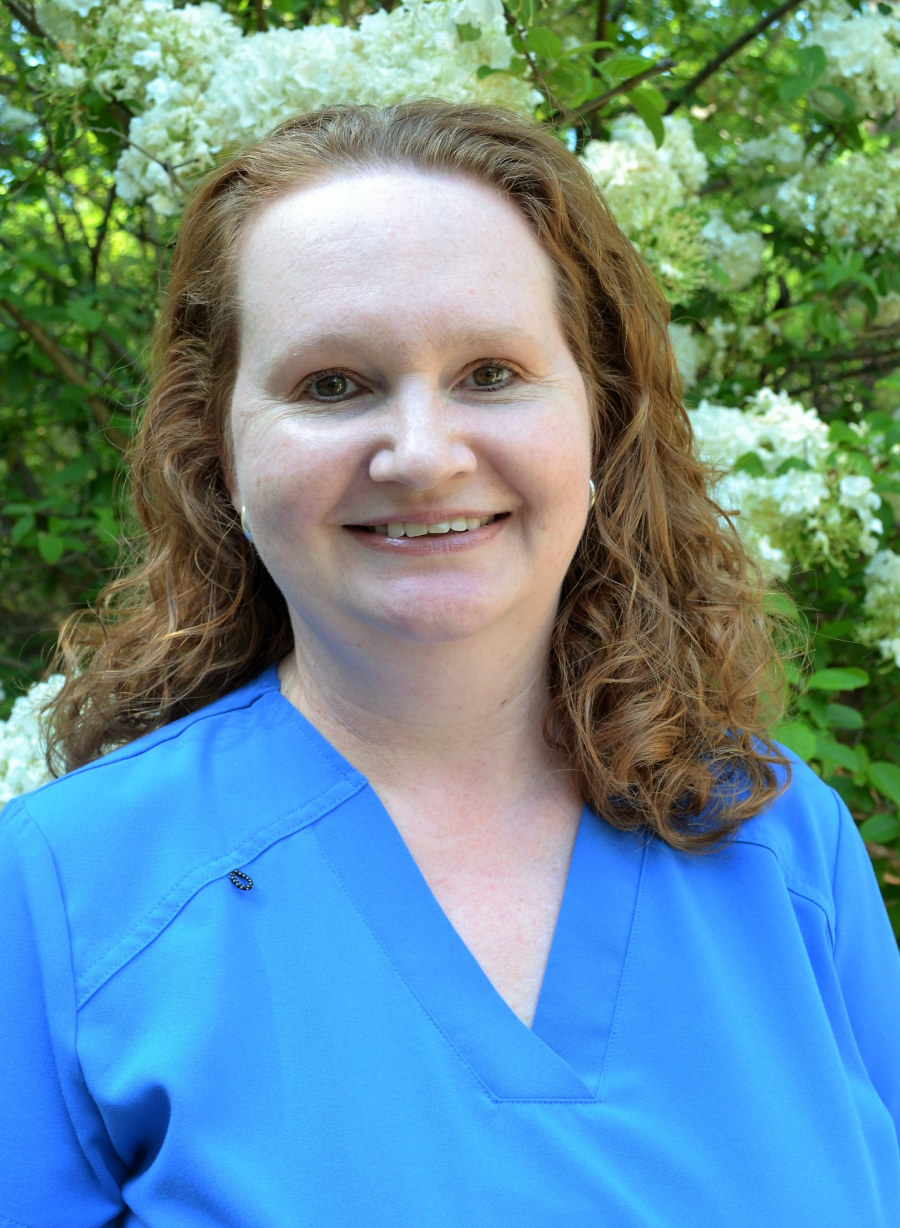 Shelby - Hygienist
Shelby is a North Carolina native. She graduated with her bachelor's degree in dental hygiene from UNC Chapel Hill in 2000. She strives to make her patients feel comfortable and well educated about their oral health. Shelby is married, has two sons, a dog, and backyard chickens. In her free time, she enjoys hanging out with her family and friends, reading, and enjoying an iced coffee.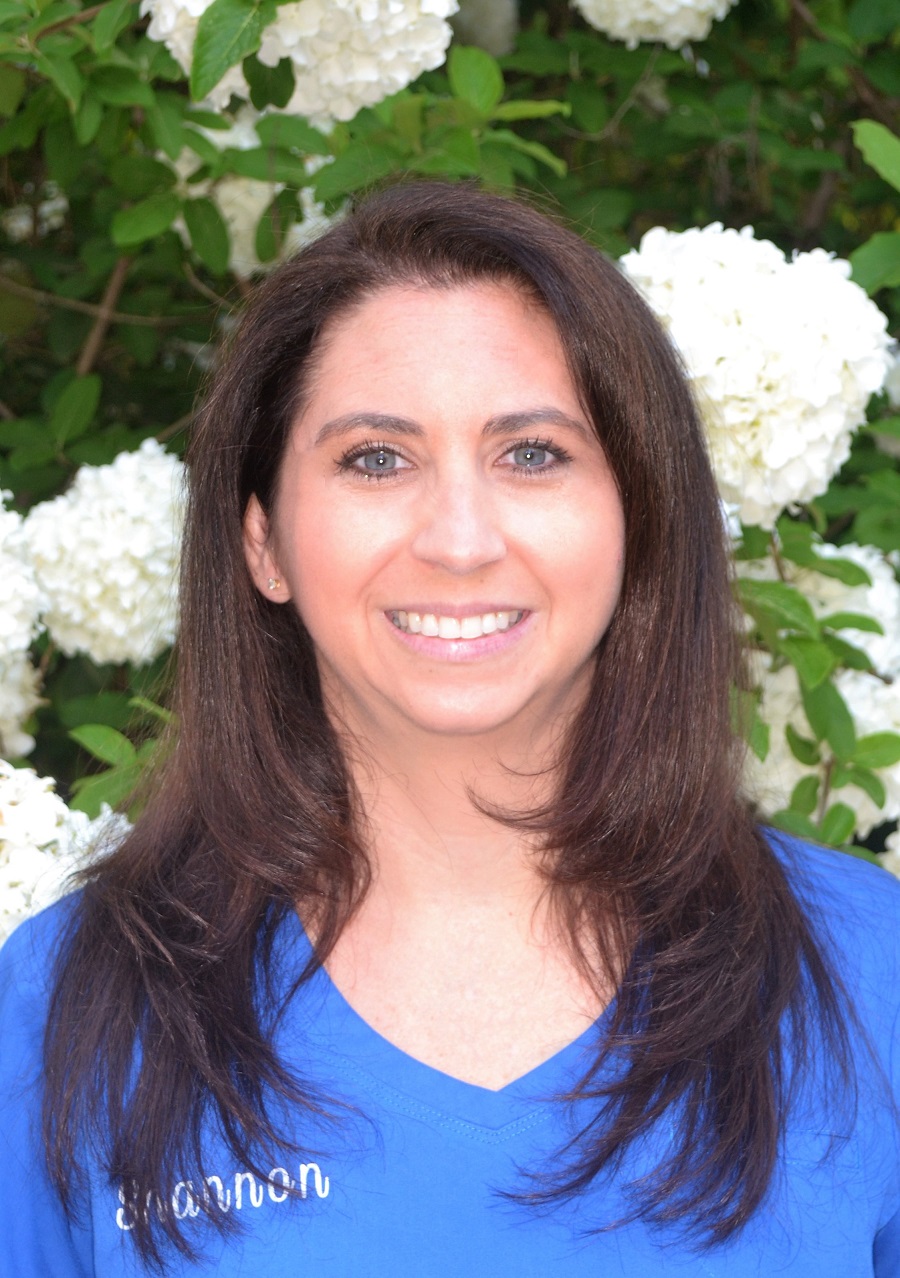 Shannon - Dental Assistant 
Shannon has lived in North Carolina for over 30 years now and considers this to be home. She graduated from Fayetteville Technical Community College in 2003 with a degree in dental assisting. Shannon married her husband, Robbie, in 2005 and they have been blessed with three amazing children. Her favorite thing about working in the dental field is being able to help give someone their smile back. During her free time, Shannon enjoys spending time with her family, boating, and being involved with her church.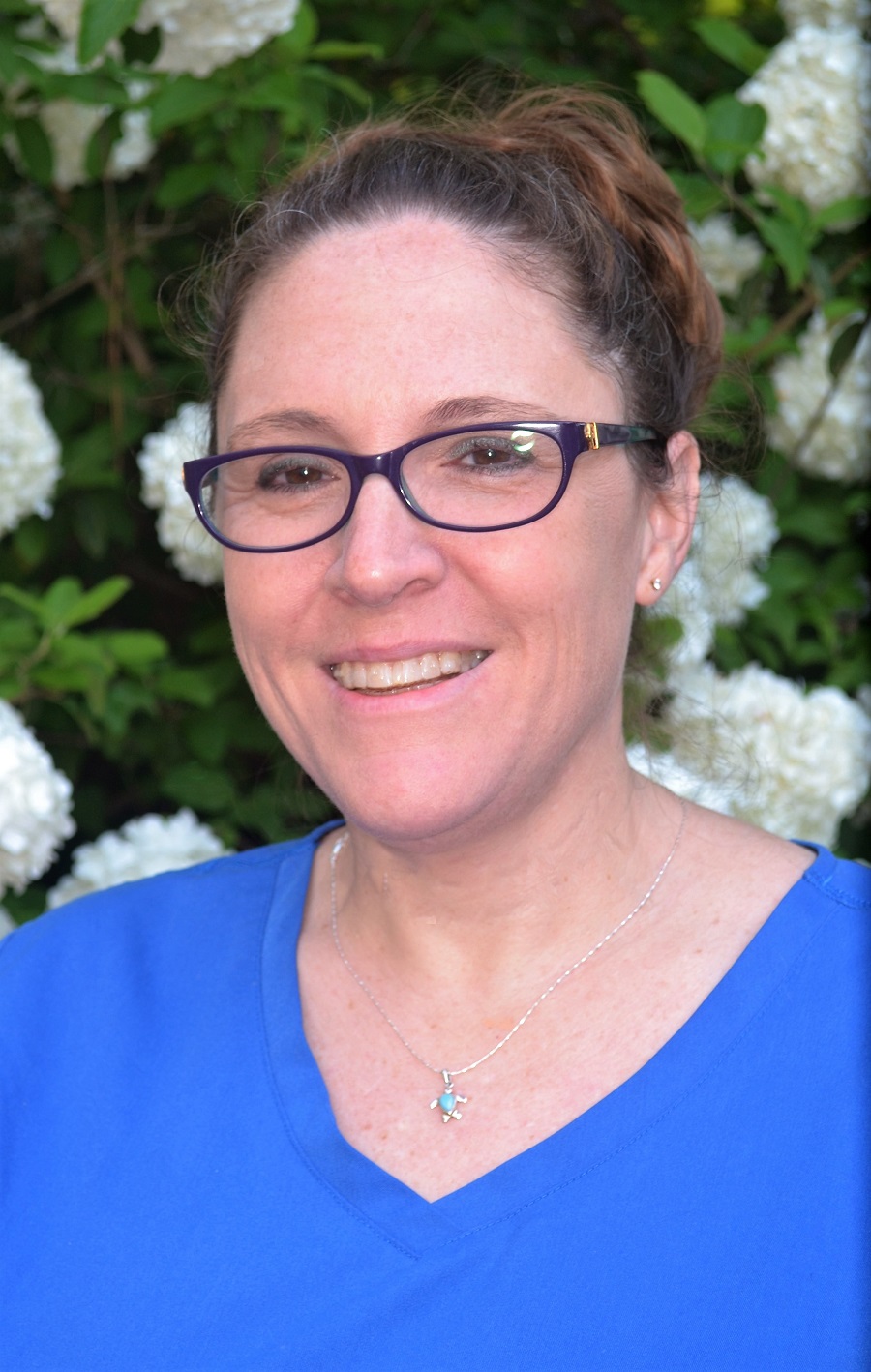 Katherine - Dental Assistant
Katherine was born and raised in North Carolina. She graduated from Alamance Community College with a degree in Dental Assisting. Katherine is married to her husband, Jerry. They have three children, Travis, Owen, and Jacy and one grandson, Andrew. Katherine and Jerry have a small farm in Chatham County where they raise chickens and goats. Katherine loves horses and owns a Mustang named Sally. While she enjoys farm life, Katherine has a deep love of dogs and has recently returned to participating in dog shows and training. Her favorite breeds are German Shepherds, Miniature American Shepherds, and Golden Retrievers. Katherine enjoys yoga and spending time at the beach.